Hello JD!


With the brilliant leadership of the glorious G̶r̶a̶e̶g̶e̶n̶ Jasirfir Champion of LS, Team Lusty Skunks downed Vectis Mythic and is now sitting at a comfortable Server third!

The top 10 now looks like this: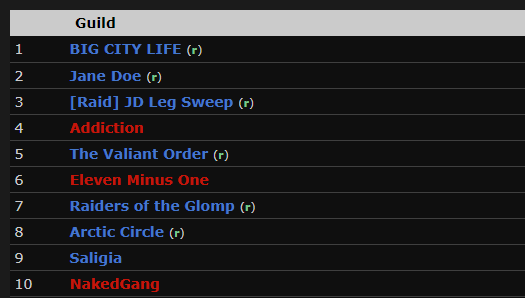 And if rumors are to be believed, Jane doe might end up with "Server first" and "Server Second" for this very tier!


LS Kill video cóurtesy of resident Video-Wiz: ẞlinkz



Laughable Reindeers recent kill of Mythic Zul, Reborn. by Roggles.


Well done LS and great job JD!